More Ways for You to Succeed
Gain instant access to premium training content and knowledge base articles to launch your advanced analytical journey today.
Whether you are using advanced functions of your SCIEX software package or needing quick answers to difficult questions that can help you improve your workflow. With a Software Support Plan, you gain access to Premium Access Content which includes exclusive SCIEX University™ courses as well as special Knowledge Base Articles. Speed your workflow and grow your career with industry-leading course content and self-help tools you won't find anywhere else!
Who is Entitled to Premium Access Content?
Premium Access Content is available to all users who have either a SCIEX instrument that is under warranty or purchased a Software Support Plan. You will need to ensure you have registered your instrument(s) in the SCIEX Now™ support portal to get started.
Contact SCIEX to confirm your eligibility.
How to Access Premium Access Content?
Create a sciex.com account or log in to your account.
Register your eligible instrument(s) in SCIEX Now™ to start benefiting from Premium Access Content.
How Can I Benefit from Premium Access Content?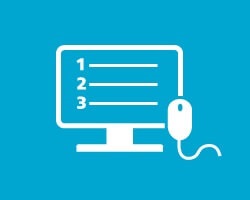 High Quality Material
Enhance your workflow and method development with advanced courses, which include step-by-step instruction.
Competitive Edge
Put what you learn into action immediately, as you start optimizing your workflows and methods.
More Impact
Make a difference in your lab content that is geared to ensure you make better progress in your research.